This complete set of everything you need to get organized will have your Mom, girlfriend, or yourself making Christmas last. Organizing books for a complete library right at your fingertips for anytime you need to know how to get that one special space organized. This includes:
Simplify Your Life Book
Is it really possible to simplify your life? The answer is a resounding "yes!" IF you have the right tips and systems in place. With fast-paced, step-by-step instructions, Simplify Your Life walks you through refreshing new ways to manage your daily schedule, your life at home and at work, and special seasons of your life such as the holidays, parenting, and life transitions.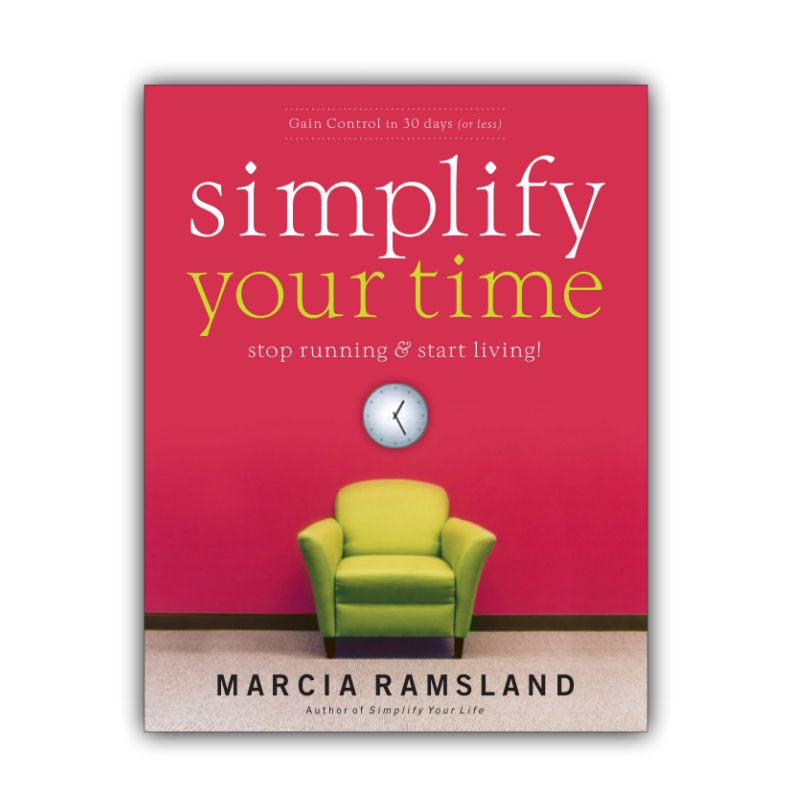 Simplify Your Time
Simplify Your Time is your personal 30 Day Time Makeover to gain control of your schedule and learn time-saving habits and strategies to create a lifestyle that allows you to get more done in less time. Featured in Office Depot Business section and purchased by Apple UK for their regional managers. Great for men & women.
Simplify Your Space
Simplify Your Space walks you room-by-room in your home to declutter and simplify in easy-to-follow sequences with diagrams, sidebars, and a 10 Question Checklist. The brilliant CALM organizing strategies help you maintain order and calm including how to prepare for a move. No more piles, just organized space!
Organizing Your Workspace for a Productivity Boost
Did you know personal organization is the foundation for all increased productivity and success? A streamlined workspace plus a top-notch online and offline presence will dramatically boost your credibility and efficiency with Business Productivity Coach Marcia Ramsland's practical and innovative approach. Marcia has organized hundreds of client offices and businesses from corporate executive suites and office cubicles to solo entrepreneurs working from home offices.
You are gifted, hard working, and made for more. Soar beyond the glass ceiling that's holding you back by registering today!
You will learn skills to apply immediately that will last you a life time. This will be the best investment you've ever made in your closet!
Warmly,
Marcia Ramsland
Questions? We're here to answer your questions!
CONTACT US
"Coaching Busy People to Make Every Day Count, including YOU!"