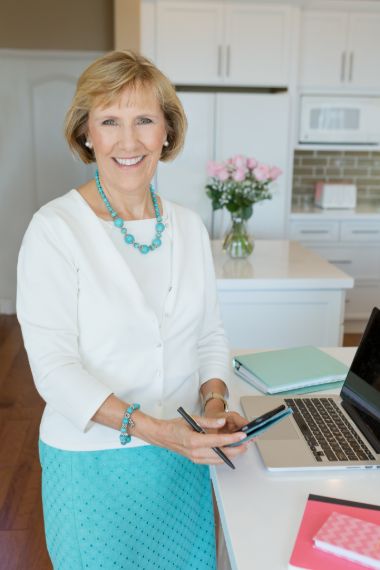 YOU are a very important person to all the people around you – online, offline, and in person. People depend on you to do well  . . . your boss, your family, and friends. And if you are your own boss, you need to be motivated and in Tip Top shape!
Yet how many times do you finish the day feeling less than successful?

Is your To Do List unfinished and causing you stress?

Do you wonder why your good intentions and goals are so hard to accomplish?
Less than successful results in a day is not a character flaw. It just means your systems are broken! That's what we can fix with Coaching together. Coaching works, especially with over three decades of experience as the "Organizing Pro!"
No one is too far gone or too organized to not improve and enjoy personal relief and success immediately– including YOU!
Coaching with Marcia Ramsland is the fastest way to ensure personal success
in the shortest amount of time!
1-1 Coaching with Marcia Ramsland begins with your choice of:
Personal Life Management Skills

Home Organization

Workspace Productivity & Organization (Home Office or Business)

Time Management Just for Women
How do I begin Coaching? 
We recommend you begin Coaching with any one of these three courses below to improve your personal organization at home or work in a systematic way. Once you see success, you are welcome to move to the next level course. Each Coaching course is unique yet works congruently with the others to organize your whole life.
Participants love the flexibility of choosing the course that will give them the fastest visible and dramatic results in their life.  To decide which program you should take the Personal Assessment Questionnaire, set up a 1-1 Call time to discuss your goals, and together select the program that best suits your needs on that Call.
"The faster the pace of your life, the more organized you need to be!" 
-Marcia Ramsland
"I came to Marcia feeling overwhelmed by the uplevel in my business.
She patiently and expertly helped me design a detailed weekly schedule and now I feel grounded and ready to take on all of my new responsibilities.  Thank you, Marcia!!
JuliAnn Stitick, Personal Brand & Image Expert, Your Success Style, LLC
Marcia instantly sees the big picture and makes my dreams come alive …
Marcia is a "Dream Weaver!" I present my "How-Can-We-Possibly-Do-This" Dream Projects to her, and she instantly sees the big picture.It's a gift! She then guides me through a creative maze until I experience my goals coming alive. Marcia stunningly created website branding perfectly reflecting my message and what I was about. Marcia, you are the real deal. You continually encourage me, believe in me, and truly care. I love working with you!
– Linda Breitman, Speaker, Coach, and Author of The Real You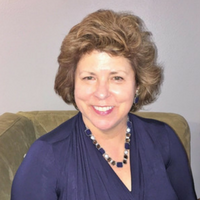 "When I first started working with Marcia Ramsland,
my office was a disorganized mess. In four short weeks, Marcia showed me step by step how to tackle my office: how to make it neat, clean and organized; and most importantly how to keep it that way! Now there are systems in place, and I can spend time on my business instead of trying to find a file. I am much happier to come in to work each day, and am able to accomplish much more. Marcia Ramsland is truly the Organizing Pro, and I highly recommend her to any entrepreneur who wants to grow their business. She will be there for you every step of the way!"
Jeannette Sermak-Proulx, Owner Plaza Production One
I just finished a Coaching session with Marcia and she was on fire!
We not only reorganized my entire website, we put together a brand new coaching course that I will be launching within a week! That was after she set up my Power Performance Studio and lobby. If you want to make things happen, Marcia will take you there!"
Molly Mahoney, vocal performance and career coach, The Prepared Performer
Next Step in Our Coaching Program . . .
After your program is selected and you are registered, you will immediately begin your training and prepare for your first weekly Coaching session. The Coaching dates are weekly for four weeks, seven weeks, or 90 days depending on your level of need and expertise. We recommend a shorter program to begin and see results immediately.
 For the Entrepreneur, Business Owner, Boss, or Employee we Recommend . . . 
You can count on definite, tangible results as mentioned by these Coaching Clients.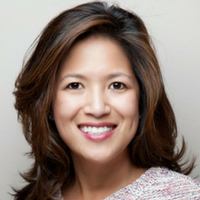 Marcia is a smart Thought Partner and Coach …
In our Coaching together Marcia helped me develop concentrated times to focus on strategic projects, networking activities, client meetings, and deliverables. She challenged me and I always walked away feeling energized and ready to tackle many projects. I feel more in control and a lot more productive! Marcia is warm and has a very calming presence. I would recommend Marcia to anyone who is looking for a smart thought partner and Coach.
– Jennifer Bevan, MBA, PCC Executive Career Coach and Founder of Path to Relaunch
My office is organized and I'm more productive
In just one session Marcia skillfully and quickly guided me through the sorting process until it looked amazing! I made decisions to toss, return, and file items to find clear space faster than I've ever done. I'm happier and my colleagues were impressed. It felt so much better to have clear space and be more productive immediately!
– Jon Gauger, Special Projects at Moody Radio
When I gave up my full-time job to launch my practice,
I was suddenly faced with the challenges of working from a home office. It was time to rethink how I was going to manage my time, my space, and projects under "the new normal." The truth is that I was stuck and needed help."In one session Marcia saw exactly how to rearrange my office and create a weekly schedule for my multifaceted roles. The results were immediately tangible: more productivity, efficiency, and creativity. As an executive coach and consultant, I understand the value of investing in coaching to maximize one's potential. Four years later, I'm still benefiting from Marcia's guidance!"
  Maria Keckler, Communications Consultant & Executive Coach www.SuperbCommunication.com
Working with Marcia is the best investment I've ever made in my business!
I was missing pieces that have been causing me so much stress and frustration. I feel like I've been working on this HUGE puzzle for years, but now our time together is giving me the missing pieces. I cannot tell you how freeing this is for me as a business owner.
Jackie Chapman, Owner – 10 Year Top Rated eBay Business Owner, www.backcountryfinds.com
Marcia holds me accountable like no other Coach
My schedule was all over the place, and I felt overwhelmed and stuck all the time. Since working with Marcia, I'm attracting new clients, new energy, and wonderful relationships. Marcia is an encouraging Coach, but relentless. No coach has held me this accountable for my dreams and progress quite like she does. My advice – work with her immediately!
– Jen Fiandt, Health Coach and Movement Expert
Take the next step to Coaching with Marcia by
filling out the Assessment Questionnaire and we will give you a call shortly.
Follow Marcia on Social Media