Are you interested in Coaching with Marcia?
Keep reading to hear how Coaching with Marcia has transformed the lives and businesses of these entrepreneurs and individuals.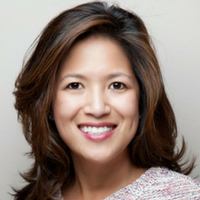 Marcia is a smart Thought Partner and Coach …
In our Coaching together Marcia helped me develop concentrated times to focus on strategic projects, networking activities, client meetings, and deliverables. She challenged me and I always walked away feeling energized and ready to tackle many projects. I feel more in control and a lot more productive! Marcia is warm and has a very calming presence. I would recommend Marcia to anyone who is looking for a smart thought partner and Coach.
– Jennifer Bevan, MBA, PCC Executive Career Coach and Founder of Path to Relaunch
My office is organized and I'm more productive
In just one session Marcia skillfully and quickly guided me through the sorting process until it looked amazing! I made decisions to toss, return, and file items to find clear space faster than I've ever done. I'm happier and my colleagues were impressed. It felt so much better to have clear space and be more productive immediately!
– Jon Gauger, Special Projects at Moody Radio
"I came to Marcia feeling overwhelmed by the uplevel in my business.
She patiently and expertly helped me design a detailed weekly schedule and now I feel grounded and ready to take on all of my new responsibilities.  Thank you, Marcia!!
JuliAnn Stitick, Personal Brand & Image Expert, Your Success Style, LLC
 Marcia worked with me early on in my career.
Because of her I became a top producer as an Executive Recruiter because of the skills she taught me. To this day I follow the daily to yearly planning skills gained with working with Marcia.  Her common sense approach made being organized second nature in my professional and life in general.
Joanne Roller CPC – Sales & Marketing Recruitment, Cochran, Cochran & Yale, LLC
When I gave up my full-time job to launch my practice,
I was suddenly faced with the challenges of working from a home office. It was time to rethink how I was going to manage my time, my space, and projects under "the new normal." The truth is that I was stuck and needed help."In one session Marcia saw exactly how to rearrange my office and create a weekly schedule for my multifaceted roles. The results were immediately tangible: more productivity, efficiency, and creativity. As an executive coach and consultant, I understand the value of investing in coaching to maximize one's potential. Four years later, I'm still benefiting from Marcia's guidance!"
  Maria Keckler, Communications Consultant & Executive Coach www.SuperbCommunication.com

"A Coach gets someone to do something they don't want to do in order to achieve what they wanted all of their lives."
Tom Landry, Dallas Cowboy Winning Coach
Marcia instantly sees the big picture and makes my dreams come alive …
Marcia is a "Dream Weaver!" I present my "How-Can-We-Possibly-Do-This" Dream Projects to her, and she instantly sees the big picture.It's a gift! She then guides me through a creative maze until I experience my goals coming alive. Marcia stunningly created website branding perfectly reflecting my message and what I was about. Marcia, you are the real deal. You continually encourage me, believe in me, and truly care. I love working with you!
– Linda Breitman, Speaker, Coach, and Author of The Real You
Working with Marcia is the best investment I've ever made in my business!
I was missing pieces that have been causing me so much stress and frustration. I feel like I've been working on this HUGE puzzle for years, but now our time together is giving me the missing pieces. I cannot tell you how freeing this is for me as a business owner.
Jackie Chapman, Owner – 10 Year Top Rated eBay Business Owner, www.backcountryfinds.com
I just finished a Coaching session with Marcia and she was on fire!
We not only reorganized my entire website, we put together a brand new coaching course that I will be launching within a week! That was after she set up my Power Performance Studio and lobby. If you want to make things happen, Marcia will take you there!"
Molly Mahoney, vocal performance and career coach, The Prepared Performer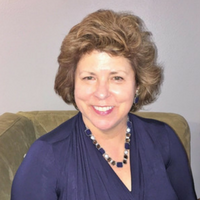 "When I first started working with Marcia Ramsland,
my office was a disorganized mess. In four short weeks, Marcia showed me step by step how to tackle my office: how to make it neat, clean and organized; and most importantly how to keep it that way! Now there are systems in place, and I can spend time on my business instead of trying to find a file. I am much happier to come in to work each day, and am able to accomplish much more. Marcia Ramsland is truly the Organizing Pro, and I highly recommend her to any entrepreneur who wants to grow their business. She will be there for you every step of the way!"
Jeannette Sermak-Proulx, Owner Plaza Production One
Marcia holds me accountable like no other Coach
My schedule was all over the place, and I felt overwhelmed and stuck all the time. Since working with Marcia, I'm attracting new clients, new energy, and wonderful relationships. Marcia is an encouraging Coach, but relentless. No coach has held me this accountable for my dreams and progress quite like she does. My advice – work with her immediately!
– Jen Fiandt, Health Coach and Movement Expert
Follow Marcia on Social Media